Five things to help optimise your website visitor conversion
Improve your website visitor conversion
What good is website traffic if your website provides poor conversion? In this article, we discuss five things to remember when optimising your website or web page for visitor conversion. 
One: Page speed
Page speed? Yes, if your website is slow, you can halve the chance of someone actually viewing your content -  the average bounce rate for websites is a staggering 58.18%. This is particularly important for mobile users who are often on slower network connections and far less patient. Fast pages mean a better user experience, reduced bounce rate and ultimately better conversion as you have kept more visitors on your page.
Two: Device type UX
Designing for your users, if your site receives a high number of mobile users then you must give attention to the most common user profile. In fact, if you know that there is a particular phone type then you might even choose to consider testing on the most these device types. The websites UX should complement the popular devices if an average bounce rate is 58.18% then if 20 people visit your website only 8.4 will consume content on your page, which actually means that you will communicate with 41.82% of those visitors. Therefore on an average 3% conversion, from 20 visitors into your website after bounce you are looking at just 2.4 conversions from the remaining visitors.
Three: Relevancy of content
SEO driving visitors to a page sounds like a winning formula right? Well yes if the search type is highly relevant to the user. For example, if I am searching for a Rugby shirt and I find a website selling custom rugby shirts, but I actually wanted a replica England Jersey, but I have turned up at a website offering bespoke kit and it has a minimum order requirement of 15 and I just want 1, then I have landed on a website with a small amount of relevancy to my search query. The conversion rate would be much lower as the product placement is wildly miss-aligned - By ensuring that the optimisation is appropriate for the product or service you are maximising website visitor conversion opportunity and reducing bounce which will positively impact your on websites SEO and effectiveness.
Four: Colour
It is a well-known fact that colour can affect conversion and colour provides emotive responses; blue is commonly seen as trust colour and used by institutions and solicitors where trust resonates with the user demographic and helps their conversion. Orange is known to make people respond more impulsively, so it often used on website buttons, buy now buttons and offer placement. Green is seen as a safe go-colour, so much like Orange can help conversion in the right situations, such as contact buttons.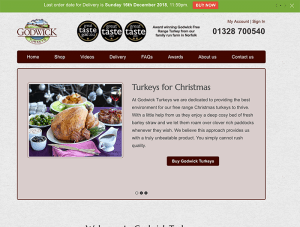 Five: Strengthen calls to action
One of the biggest mistakes we find with clients still in 2020 is that the have a website with lots of great content, list all their services and then barely have any calls to action. What are calls to action? Well, instructions, the average user is searching and researching, so take the opportunity to prompt them to do something, they might be deciding and you might have their interest - Seize the chance to activate their interest, make getting in touch simple, remind them to call or email as they move through your content. ( Click here for a FREE website review) We recommend including buttons, instructions and language tweaks to really force those conversions!
If you have enjoyed this article and you are interested in SEO Training or would just like to discuss your project or need in more detail then why not contact us or call now on 08451 303 404