What is voice SEO, and why it's a mistake to ignore it

Voice SEO is optimising your website for voice search. As a business, you are thinking about the natural language that your audience is using and including it in your SEO strategy.
This is important because the next generation of customers for your business uses mobile-first browsing and learned behaviours to optimise their experience; for example, modern teens favour voice to type for text messages and even use voice files over text rather than talk! 
What is voice based search?
Voice based search is using an internet-ready device to verbally search for a place, product or service. Devices like Amazon's Alexa, which launched on November 6th 2014, 8-years ago at the time of writing this.
SEOs talked about the impacts of voice search, and some even continue to dismiss it as a valid concern. Devices like Alexa and Siri use AI to improve efficiencies and can learn our habits while also predicting our needs based on purchases. Alexa can remind you to buy more pet food or select gifts for a relative.
What are the more common voice search devices?
Mobile phones
Tablets
Computers; Laptops and Desktops
Digital assistants like Siri, Alexa and Google (Smart speakers)
TVs
Car media centres
How is voice search different from traditional search?
The main differences are that a voice search is often more specific; for example, if you are searching for a plumber, you may consider typing into your computer's Google search "Boiler installer Lowestoft" whereas using a voice search, you will see that the natural language can make the search more longtail and specific, to provide a better result. A voice search for the same search may be something like "reliable oil boiler installer Lowestoft " The Same can be said for other services.
A desktop search for an "exhibition designers UK", could become more specific on voice search like, "What is the best exhibition design company in the UK?" The search intent can be the same, but the opportunity for variation will mean more zero volume keywords recorded on tools like SEMrush and Ahrefs.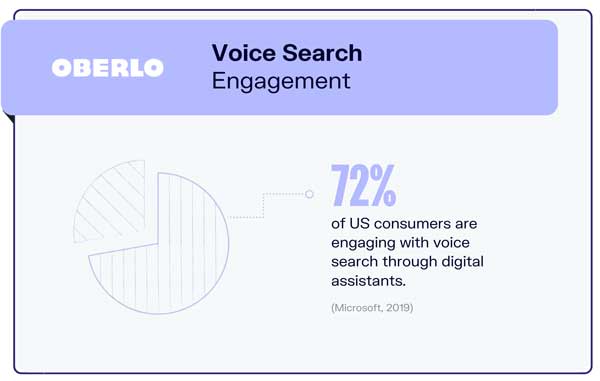 How do I optimise my blog for voice search?
Simply continue to follow best practices, creating interesting, engaging content that answers the search intent of your audience and customers. Providing insightful, well sources content with an opinion will always have value. Optimising for voice search means that you may wish to consider older blogs and the language they use. It can be useful to go back to older blogs to check if your opinions have changed or if the market thinking is the same?  In 2018, we wrote about what voice search means to online companies; we still agree with many of the recommendations and things to watch, that we mentioned then and these are revisited now.
How do I make my website Voice friendly?
Making your website voice friendly involves following all of the key technical SEO tasks such as:
Ensuring pages are indexable

The mobile versions of your site are available

That the language used is informative and helps the user

That your site uses accessibility priorities

It contains well-formatted title tags which relate tightly to the on-page content.

That Alt tags are used correctly

That your internal linking is clear for the bots

That your site is well structured and fast
How does voice search affect marketing?
Current statistics show that 41% of adults use voice search more than once daily, with teens using this more frequently. This means that if you are now in tune with your demographic, you limit the opportunity for your business, and it will not be as future proof as it could be. It means that the language style should be considered alongside your existing strategies.

Be ready; it can help immediately. 
We targeted "Lotus Dealer near me" for our client Stratton Motor Company. This yielded a fantastic 120 organic visits in 1 month. The value for this would be 120 visits @ 1.00 per click ads equivalent to £120.00, but commercially the company witnessed an uplift in servicing and sales enquiries.