Why local traffic is important to Bryan Turner bespoke kitchens Cambridge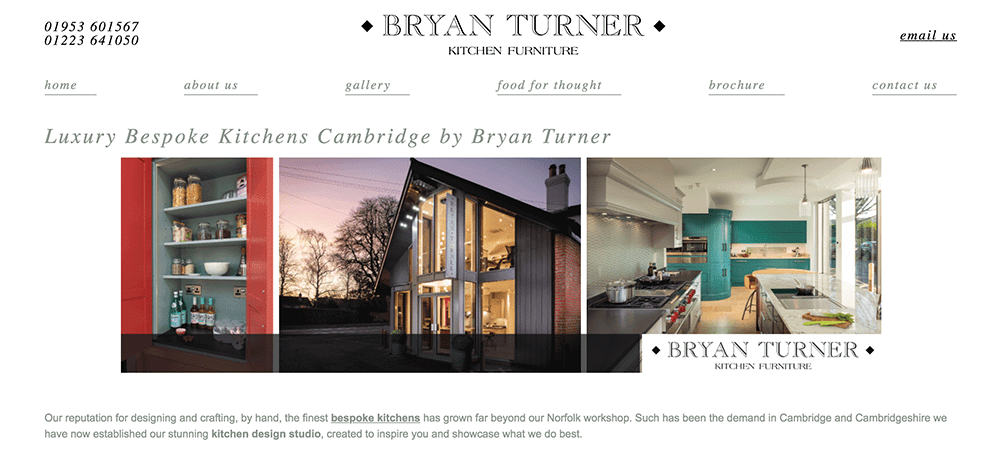 As we move more and more into the voice search era, it becomes increasingly important to ensure that your getting all the local traffic you can. Why? Well because local traffic is more likely to buy from you than national or global search.
Bryan Turner Bespoke Kitchens explains
In a recent conversation with Bryan Turner Bespoke Kitchens in Cambridge we discovered why they value local search so much. Bryan explained the real benefit comes from local search because although his company work nationally, they find that a great number of their clients convert that are local. Why? Well Bryan explained that he feels local customers feel that their reputation is stronger locally so making the decision to buy a luxury kitchen seems an easier task for those clients in the Norfolk, Cambridge, Suffolk and London areas.
Buying a car, kitchen or new home?
When we make an informed purchase such as a Kitchen, Car or Home, using local companies is where consumers feel most comfortable. Bryan Turner does buck the trend slightly as customers often come from across the UK, as far as Scotland, that said they will have been aware of the companies reputation and 30 years in business, or have been referred to by a close friend or family member.